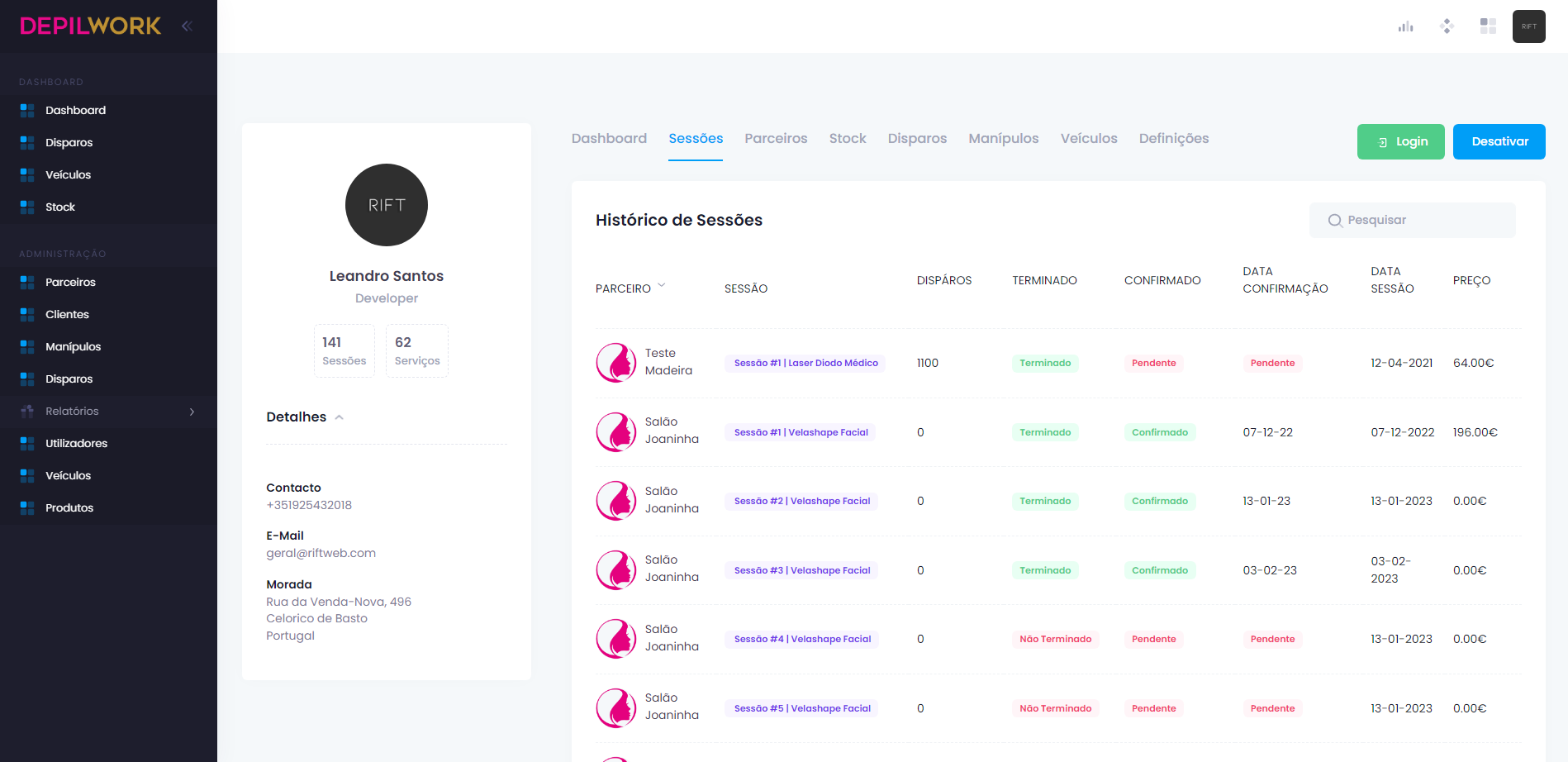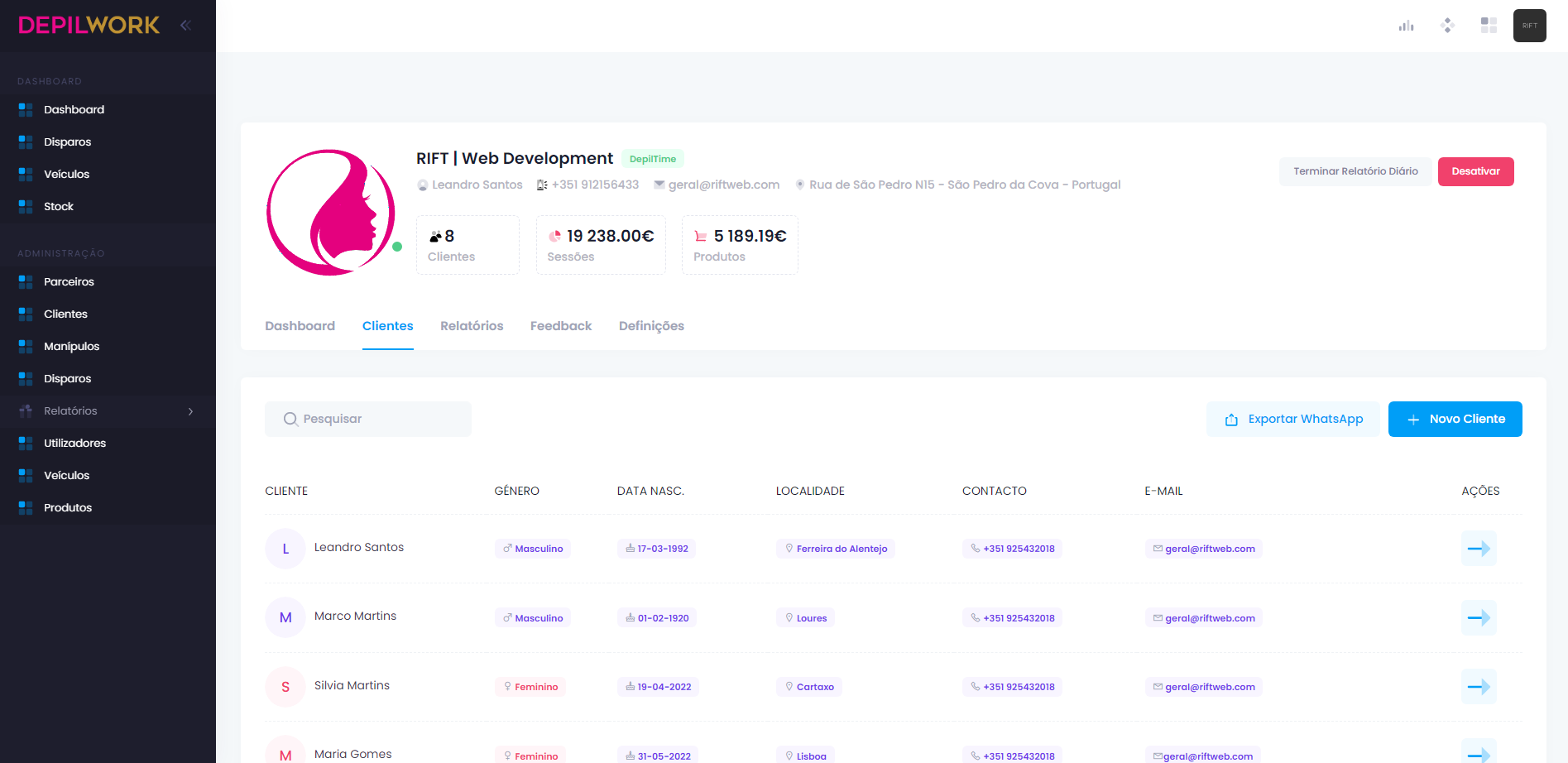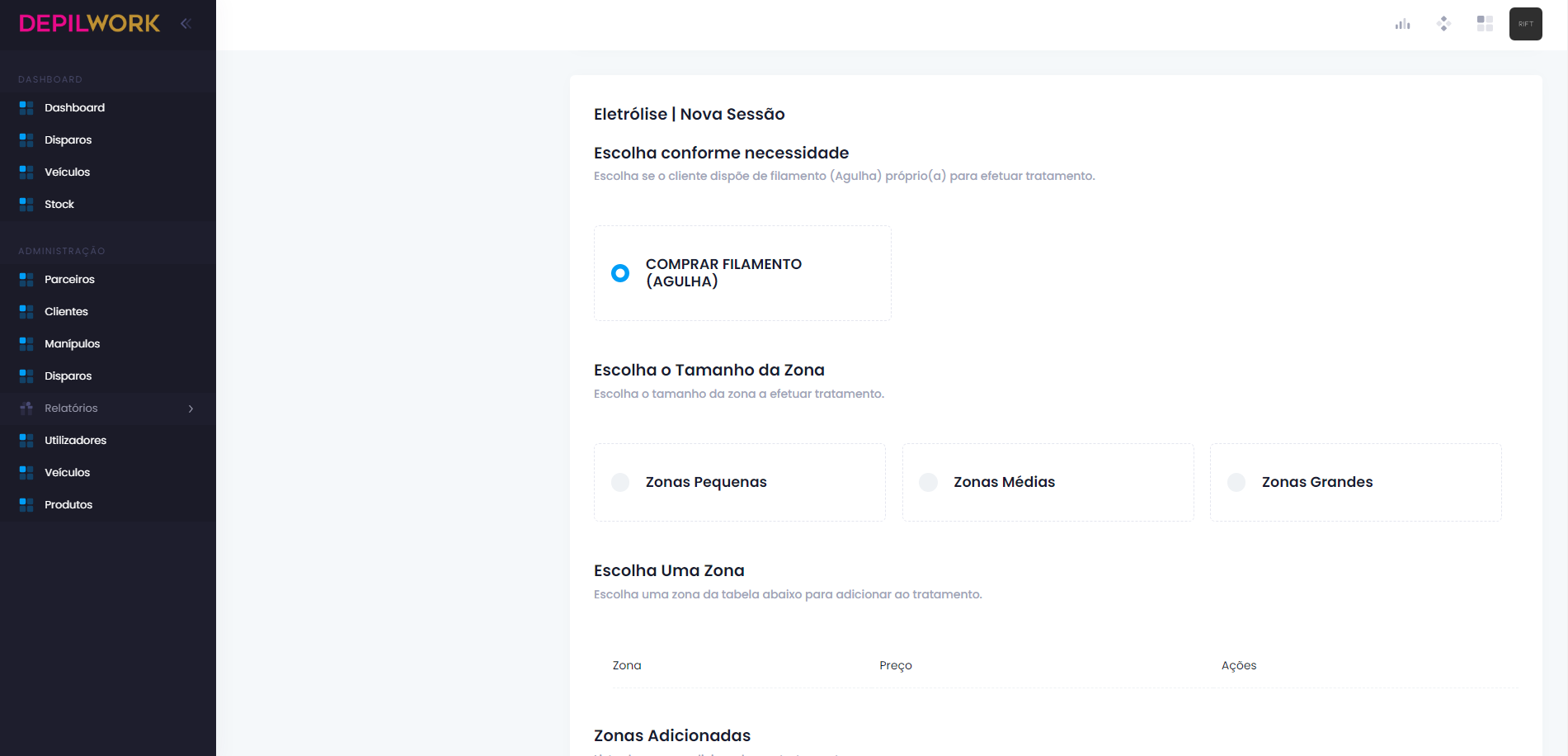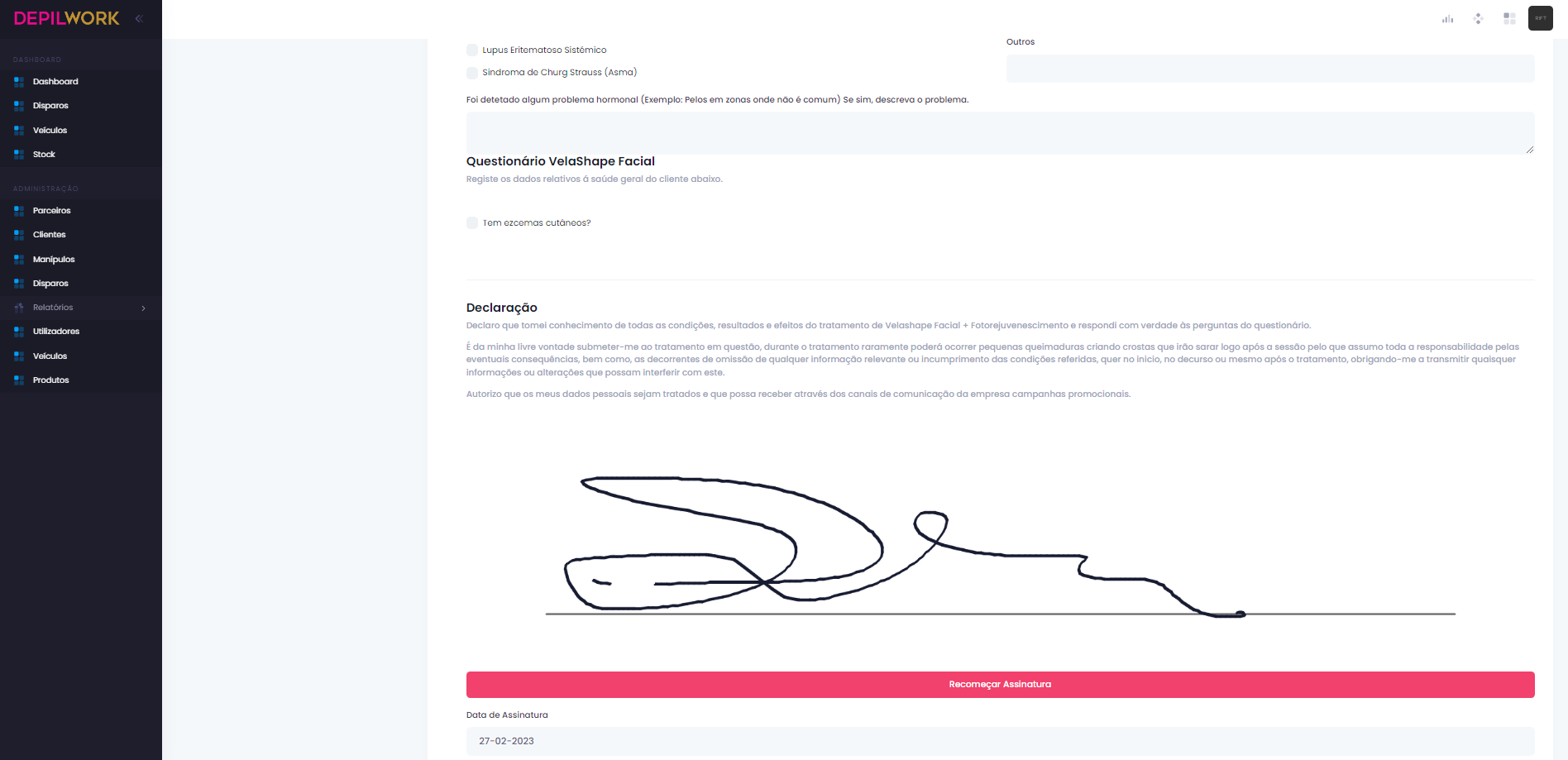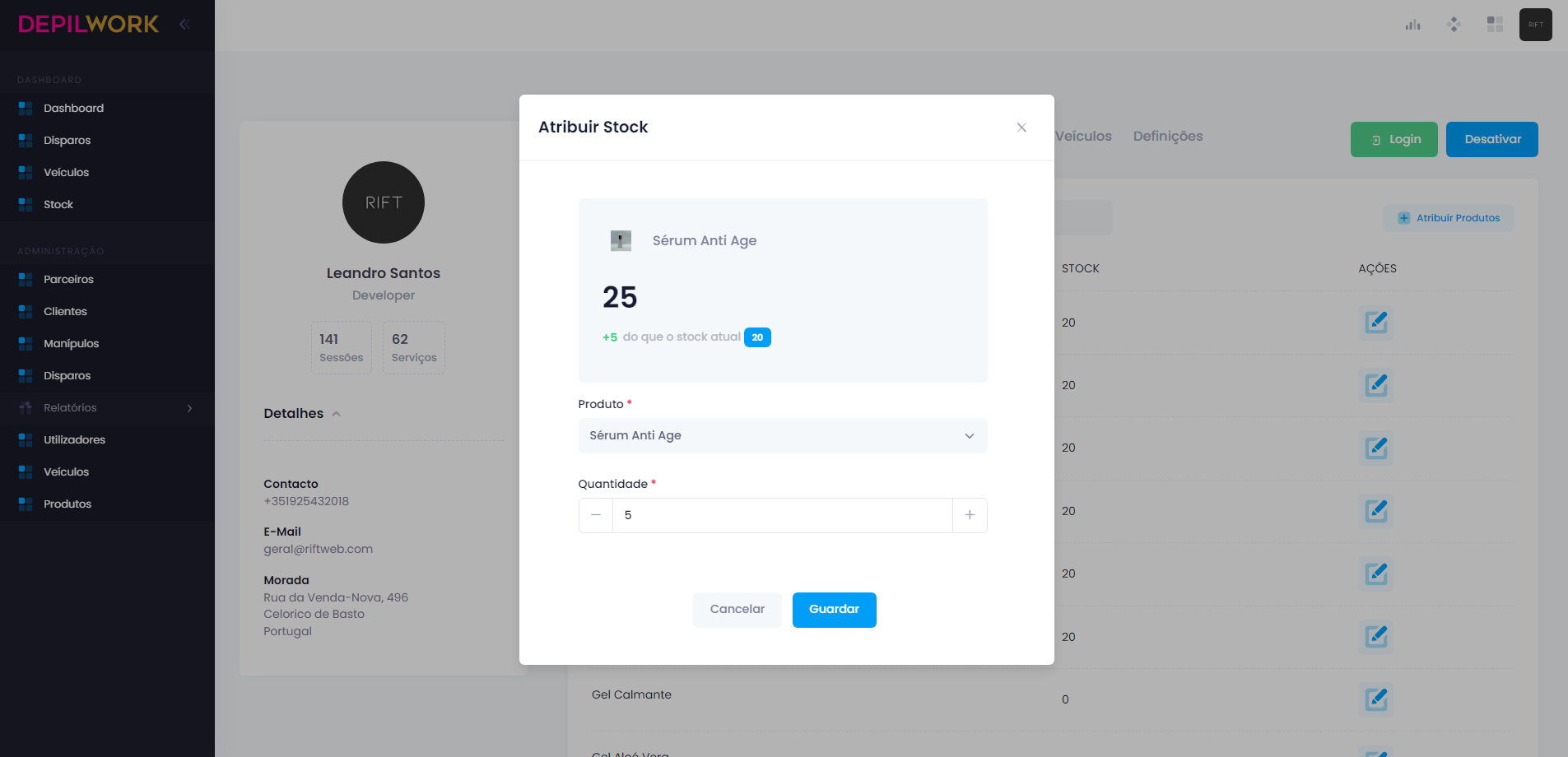 DepilWork
We are excited to present our latest project designed specifically for a beauty service provider. Our platform offers a comprehensive range of features to help you manage your business more effectively and provide exceptional services to your clients.
Our scheduling and session management system allows you to easily manage your appointments and ensures that your clients receive timely reminders via WhatsApp. With our inventory management system, you can keep track of your products and product packs, ensuring that you always have the right supplies on hand.
Our platform also offers an auto-emailing system that sends PDFs to clients after their sessions, including information about the service they received and instructions for follow-up care. We have also included anamnesis forms that can be completed online by your clients, providing you with all the information you need to provide personalized and high-quality services.
Our user management system enables you to keep track of your clients, including their contact and service history information, while our partner management system allows you to manage your business relationships effectively. Additionally, our platform generates daily reports on the sum of your business, enabling you to monitor your financial performance and make informed decisions to optimize your operations.
Our platform is designed to be user-friendly and intuitive, with a simple interface that makes it easy to manage your beauty services and inventory, communicate with your clients, and generate reports to monitor your performance. Whether you are just starting your beauty business or looking to grow your existing business, our platform has everything you need to succeed.
Client

DepilTime

Technologies

Laravel, PHP, MySQL, HTML, CSS, JavaScript, BootStrap, REST
Open Project
Let's Collaborate
Got a project?
We're a team of creatives who are excited about unique ideas and help fin-tech companies to create amazing identity by crafting top-notch UI/UX.